Bible Study — Productivity — Utility
SwordSearcher Bible Study Software 8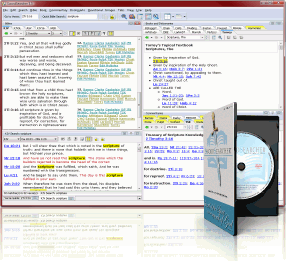 SwordSearcher is all about studying the Scriptures with a believing attitude.
New version 8 is better than ever!
Improve your Bible study efficiency.
Search God's word instantly. Finding verses couldn't be easier.
The Verse Guide quickly locates all reference material for a verse or passage.
Powerful integrated cross-reference system.
Finding information on topics couldn't be easier.
Easily share Bible verses in email or other documents.
Millions of pages of reference material are just clicks away, including dictionaries, commentaries, sermons, study helps, and more.
Price: $59.95. For Windows 10, 8, 7, Vista, and XP.

Get even more Bible study material for SwordSearcher from the Module Repository.
Daily Bible and Prayer 2.2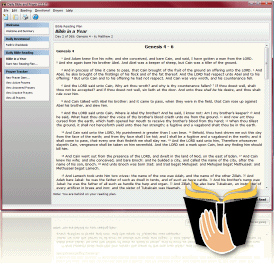 Start your days off right with:
Bible-in-a-year reading plan. Choose from several pre-designed plans or create your own.
Faith's Checkbook daily devotional.
Keep track of your prayer list with the Prayer Tracker.
Free. For Windows 10, 8, 7, Vista, and XP.
ExactFile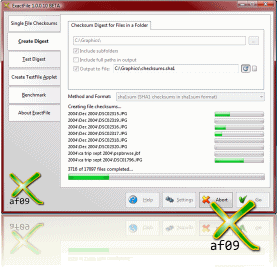 A file integrity verification tool for power users who need to verify copies of files for backups, CD masters, etc.
Fast and multi-threaded.
Supports Unicode file names and extremely large files.
Versatile digest support: md5sum, sha1sum, sfv, FileCheckMD5, and other formats.
Multiple checksum methods supported: MD5, SHA1, CRC32, and many others.
Free. For Windows 10, 8, 7, Vista, and XP.
Other Software